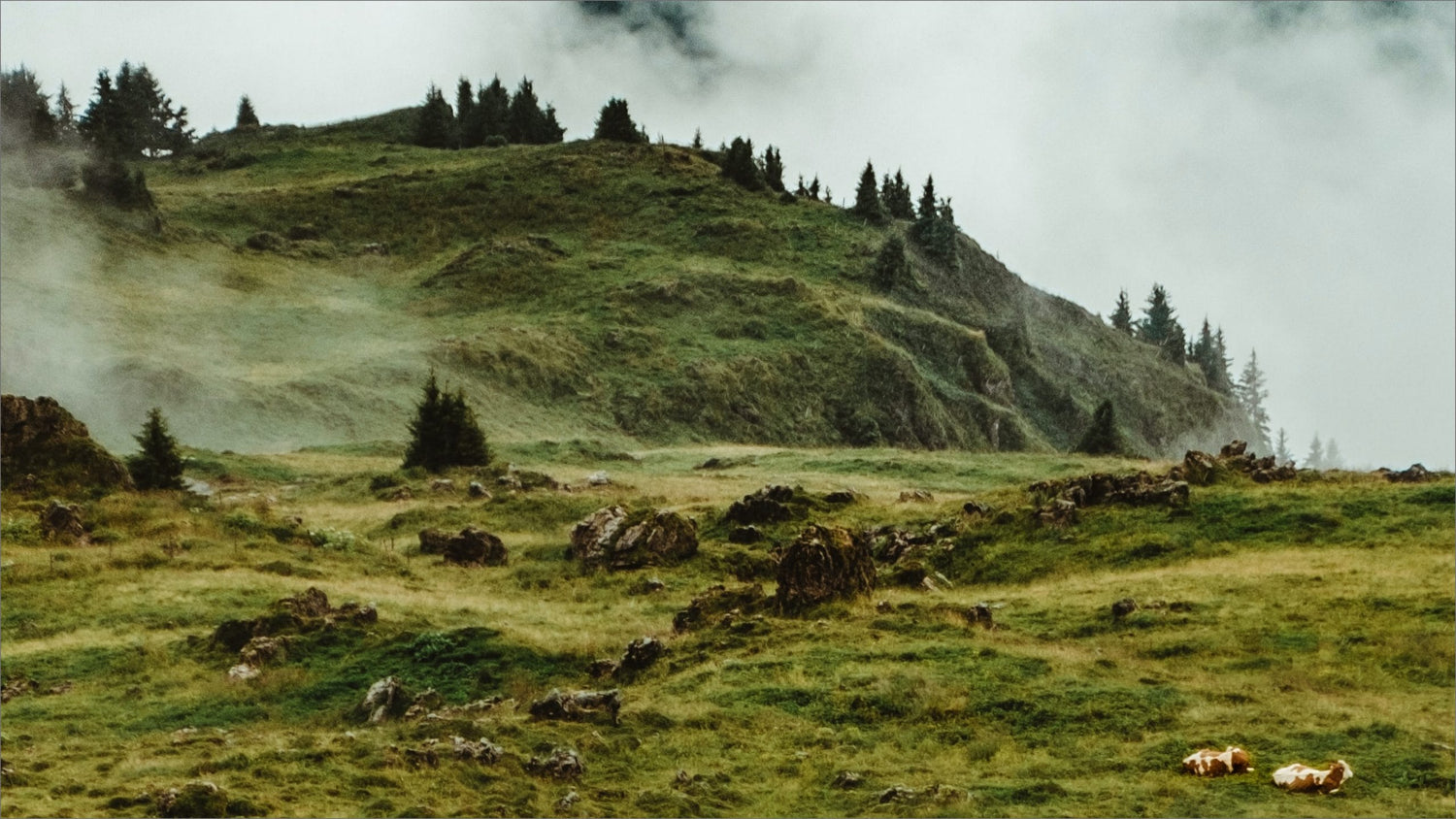 Especially when furnishing a baby or children's room, great importance is attached to the materials used and their freedom from harmful substances.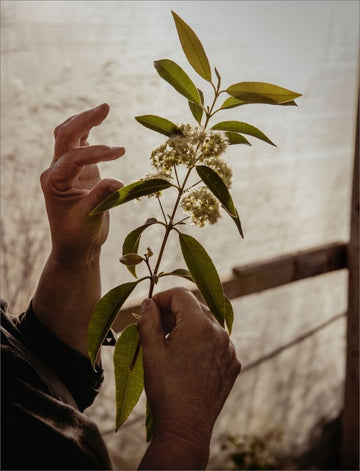 Environmentally conscious children's furniture
Benni's Nest children's beds are manufactured in accordance with the strict guidelines of the Austrian eco-label in the Waldviertel/Lower Austria. The soothing smell and the calming effect of the stone pine make the wood of this special tree our material of choice.
Local stone pine
For the production of our children's beds, only local and completely untreated pine wood is used. Untreated wood is a living raw material that is in constant exchange with its environment. Depending on the humidity, the pine wood can change slightly, but this is by no means a defect.
Stone pine: The sustainable raw material for healthy children's bedrooms
Swiss stone pine is a unique raw material and is becoming increasingly popular in the manufacture of children's furniture, especially beds. The wood of the pine tree not only has a pleasant look, but also a pleasant smell and a calming effect on the human organism. Pine wood is therefore particularly suitable for making beds that promote healthy and restful sleep. In addition, pine wood is a sustainable and natural material that grows in Austria and other Alpine regions and is often harvested under strict environmental standards.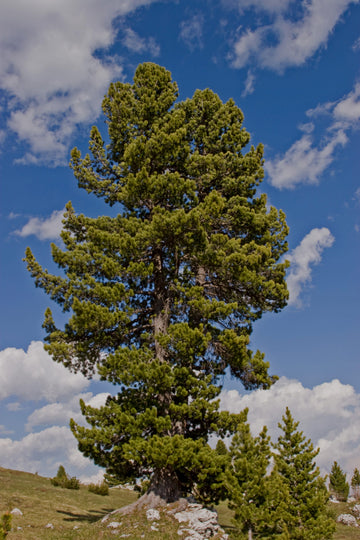 Care
Our children's beds do not require any special care, it is sufficient to wipe them with a soft, damp cloth from time to time, after which you will be rewarded with a large portion of the scent of pine
.
Zirbe trifft Linoleum
Ein Dream Team, das Einrichtungsträume erfüllt und gesunden Schlaf schenkt: Um unsere natürlichen Zirbenholzbetten noch individueller zu gestalten, können sie in ruhigen Farben aus 100% Linoleum veredelt werden. Dieses umweltfreundliche Material wird aus natürlichen Rohstoffen hergestellt und ist, genau wie Zirbenholz, antibakteriell, pflegeleicht und samtig-zart auf der Haut.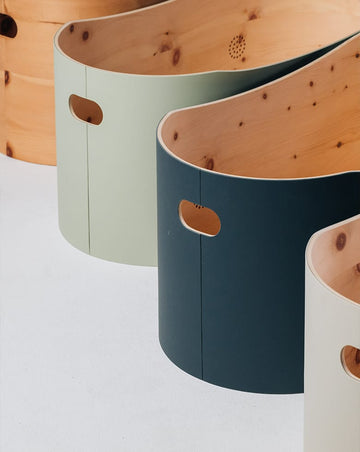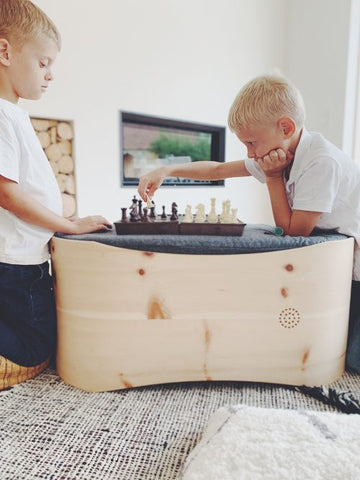 Mehr als Nachhaltigkeit 
BENNI'S NEST steht für hochwertige Materialien, die in respektvollem Umgang mit Mensch und Natur gewonnen und in liebevoller Handarbeit verarbeitet werden. Nachhaltig zu produzieren heißt für uns aber auch darüber nachzudenken, was mit unseren Baby- und Kinderbetten passiert, wenn die Kleinen ihrem Nest entwachsen sind. Deshalb sind die Betten so konzipiert, dass man sie ganz einfach umfunktionieren kann – und ihnen als Nachttisch, Spielzeugkiste oder Sofa neues Leben einhaucht.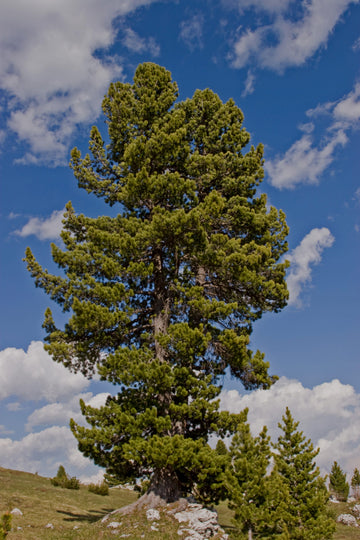 QUEEN OF THE ALPS
The stone pine or "Queen of the Alps" is a plant species from the pine family. It is distributed in the continental Central Alpine region. The trees can grow up to 25 meters high and up to 1,000 years old. The lively pattern of the wood is characteristic and the beneficial effect is particularly appreciated.
Sleeping in a metal-free stone pine bed can also prevent sensitivity to the weather. This is also scientifically proven. Despite the change in air pressure, the circuit remains stable.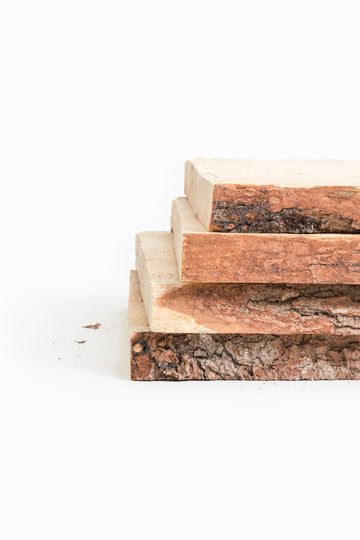 DEEP SLEEP
For a very long time, stone pine has been said to have a positive effect on sleep. Scientists from the research company "Johanneum Research in Weiz" have researched the positive properties of stone pine and have actually achieved positive results. We only use local pine wood for our unique baby and children's beds.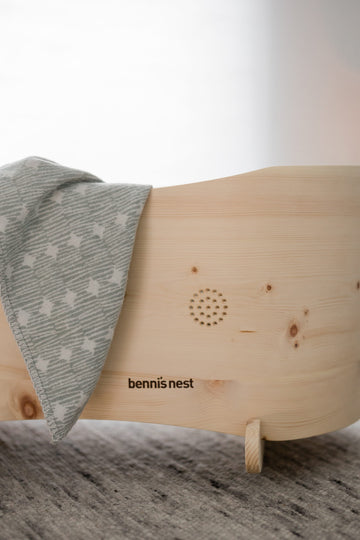 POSITIVE IMPACT
The fact that stone pine has an antibacterial effect was researched at the University of Salzburg. In a room with very high humidity, no viable bacteria can be detected after 12 to 14 hours on the stone pine. In addition, pine wood has a pest-inhibiting effect.
Our baby bed can be wonderfully transformed into a side table. We like to store our children's bedding
in there.
Zirbenholz und Schlaf: Die wichtigsten Antworten auf einen Blick
Zirbenholz hat eine beruhigende und entspannende Wirkung: Besonders durch sein wohltuendes Aroma reduziert es die Herzfrequenz und senkt den Blutdruck, was zu einem tieferen und erholsameren Schlaf führt. Darüber hinaus wirkt es antibakteriell und kann besonders im Kinderzimmer dazu beitragen, ein gesundes Raumklima zu schaffen.
Zirbenholzbetten sind besonders für Kinder und Babys eine gute Wahl. Denn erholsamer Schlaf ist unerlässlich für eine positive körperliche und geistige Entwicklung. Zirbenholzbetten können mit ihren schlaffördernden Eigenschaften dabei helfen, Kindern genau den ruhigen, tiefen Schlummer zu schenken, den sie brauchen. 
Zirbenholzbetten von BENNI'S NEST fördern Gesundheit und Schlafkomfort und sind damit eine Investition in die Zukunft eines Kindes. Denn wer gut schläft, entwickelt sich auch besser. Unsere 100% natürlichen Zirbenholzbetten unterstützen diese positive Entwicklung, indem sie Nacht für Nacht gesunden und tiefen Schlaf schenken. Dafür sorgen nicht nur der unverwechselbare Duft und die gemütliche Geborgenheit der Betten, sondern auch ihre antibakteriellen, atmungsaktiven Eigenschaften. Zudem kann man die Betten nach dem Auswachsen der Kinder ganz einfach umfunktionieren – und so ein Leben lang als wunderschöne Möbel nutzen.