spring cradle
Swing, seesaw, sway
selling price
€129,00
Regular price
including VAT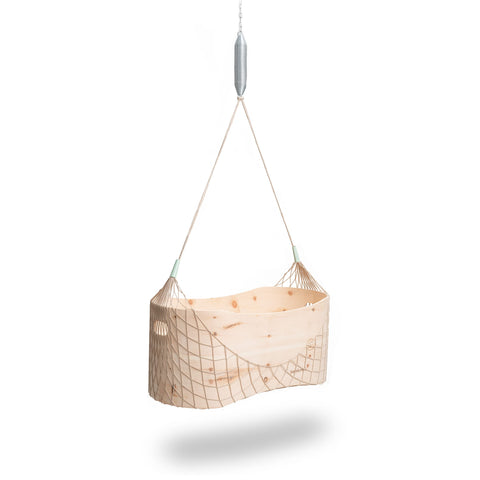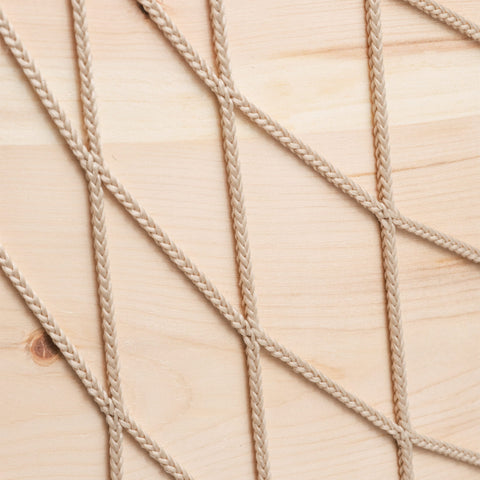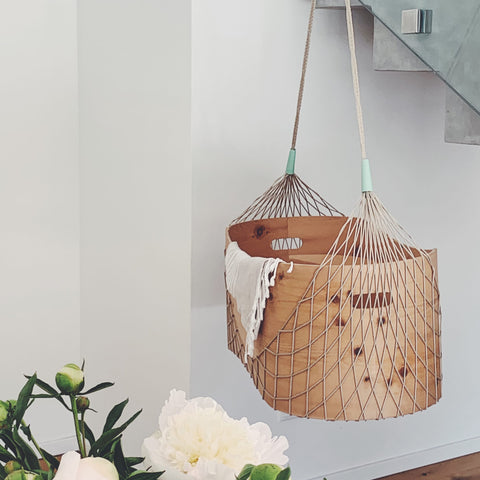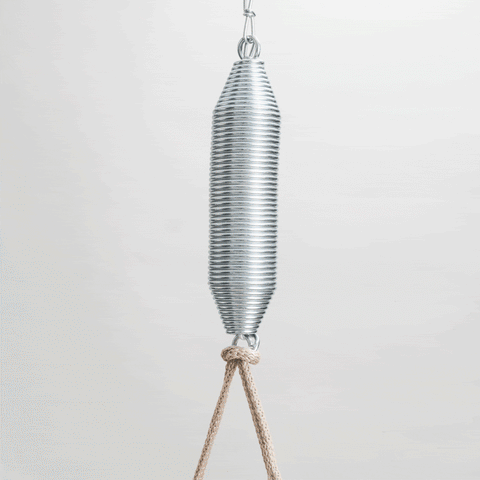 From the baby crib to the cradle in no time at all: One of the many advantages of BENNI'S NEST is its flexible use with our high-quality accessories. In just a few simple steps, the portable crib can easily be transformed into a cradle that gently and safely lulls babies to sleep with its soothing, ergonomic rocking motion.
About the cradle:
Suitable for BENNI'S NEST baby cribs
Adjustable height
Oscillating spring with integrated overstretching protection and secure knotted chain; Feather length: about 25cm; Color: silver
Net made of cord loops with sleeves to protect the rope-net connections; Color: natural
Included: fully locking carabiner for attaching the net, particularly secure swing hook, dowels for ceiling mounting, assembly instructions
Maximum weight: 25kg
customer testimonials
Our Anna loves her sleeping place, such a cozy little nest and this wonderful scent! During the day she is always in the middle of family events with her 3 siblings and is still protected and in peace. We would buy this fine stone pine bed again and again... and the bed is really great as a cradle
I tried the WiesenTopper Mint and I am absolutely thrilled! The fresh scent of mint and lemon balm helped me sleep soundly in no time. The mattress topper feels very soft and comfortable and I was able to adjust to it with ease.
The mini bed is the perfect size for my daughter (3 years old) and she sleeps very well. I also really appreciate that the bed is made of pine wood, which makes for a nice scent.
I bought the new mini bed and already love it, even though it's not "in use" yet! The high-quality material and the precise workmanship can be seen, smelled and felt. I particularly appreciated the transparent communication and the excellent, personal customer service of the manufacturer. I give it the highest score! Dear Mr. Proell, I wish you and your family all the best and thank you very much!
To pretend we're from deep and sound sleep
animated is an understatement.