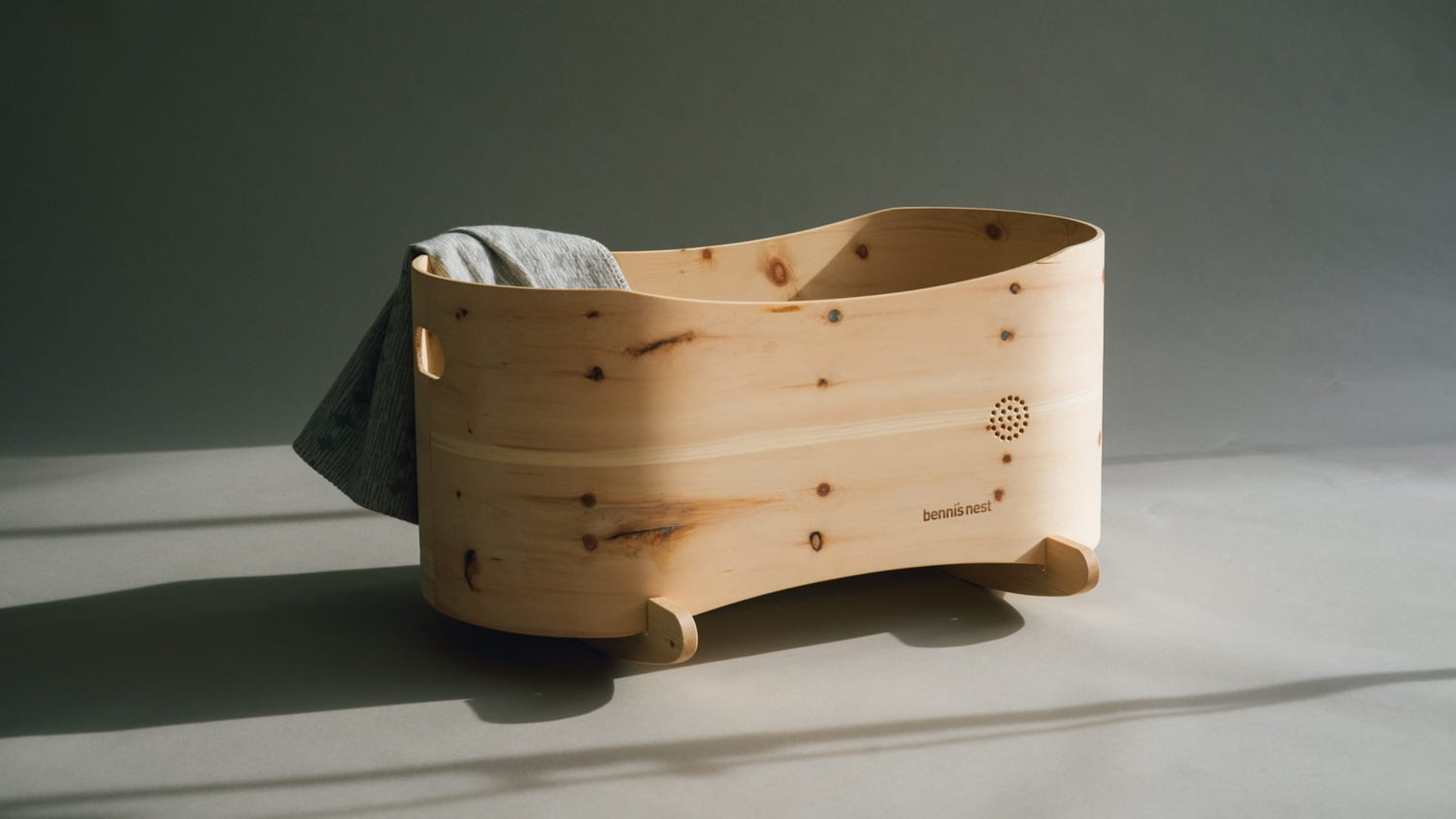 Die Idee hinter BENNI'S NEST ist schnell erklärt. Wir möchten Babys und Kindern tiefen Schlaf in einer geborgenen Umgebung schenken. Denn als Eltern wissen wir: Erholsamer Schlaf ist der Schlüssel für ein gesundes Heranwachsen.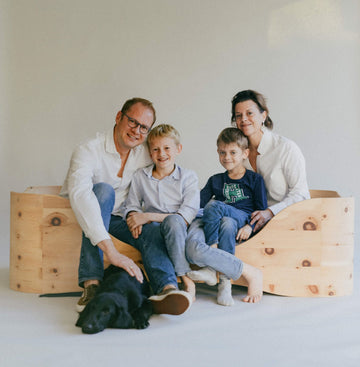 Good sleep, good life
The idea behind BENNI'S NEST is quickly explained. We want to give babies and children deep sleep in a safe environment. Because as parents, we know that restful sleep is the key to healthy growth.
From the drawer to the stone pine bed
A deep, restful sleep is one of the most important factors in the development of babies. This was all the more true for our youngest son Benni, a premature baby.
During a phase in which sleeping was a particular challenge for him, our grandmother gave us the saving tip: We should put Benni in the drawer of her old pine chest of drawers to sleep. From then on everything changed. The protective, closed shape in combination with the soothing aroma of the stone pine gave Benni the loving warmth that he needed for a deep sleep.
The pine drawer, filled with cuddly baby things, quickly became Benni's permanent place to sleep and a mobile companion on all trips. When our older son Jakob called it "Benni's Nest" one day, the right name for our later company was born.
We decided to share our experiences with other parents. Together with a traditional carpentry company, we developed a pine bed that is not only beautiful and comfortable, but also meets the highest quality standards. This is how babies sleep soundly - and parents can relax.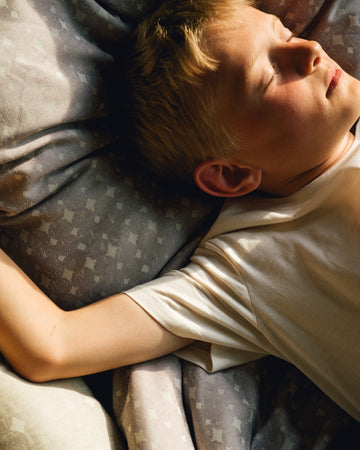 From cot to cot
Just like Benni and Jakob, our beds have grown too. Because even after infancy, good sleep remains essential for healthy development. Our mini bed and cot are the successor models to the cot and give children up to the age of 14 the soothing, secure sleep they need.
In combination with the natural BENNI'S NEST mattresses and high-quality bedding, temperature-regulating bed linen and cuddly organic sleeping textiles you can sleep soundly and dream in a relaxed manner.
To say that we are animated by deep and sound sleep
is an understatement.