Sleep well at any time of the year
Organic hemp & sheep's wool duvet
Simply baa-r cozy? With our fluffy organic blanket made of natural sheep wool and local hemp, every bed becomes a land of slumber. Thanks to the temperature-regulating properties of both materials, the hand-sewn blanket provides soothing nights throughout the year.
About the organic duvet:
Filling: 50% organic sheep's wool (combed and untreated), 50% hemp fiber (from Austria)
Fill weight: 450g/m2
Point stitched
100% handmade in the Waldviertel
Temperature regulating; Four Seasons Duvet
Recommended sizes: 140x200cm for adult or cot; 100x135cm for mini bed
Care tip: BENNI'S NEST organic hemp sheep's wool is not machine washable. Superficial marks and dirt on the fabric can be cleaned by hand if necessary, dry cleaning is also possible. We recommend airing the duvet regularly.
selling price
€119,90
Regular price
including VAT
customer testimonials
Our Anna loves her sleeping place, such a cozy little nest and this wonderful scent! During the day she is always in the middle of family events with her 3 siblings and is still protected and in peace. We would buy this fine stone pine bed again and again... and the bed is really great as a cradle
I tried the WiesenTopper Mint and I am absolutely thrilled! The fresh scent of mint and lemon balm helped me sleep soundly in no time. The mattress topper feels very soft and comfortable and I was able to adjust to it with ease.
The mini bed is the perfect size for my daughter (3 years old) and she sleeps very well. I also really appreciate that the bed is made of pine wood, which makes for a nice scent.
I bought the new mini bed and already love it, even though it's not "in use" yet! The high-quality material and the precise workmanship can be seen, smelled and felt. I particularly appreciated the transparent communication and the excellent, personal customer service of the manufacturer. I give it the highest score! Dear Mr. Proell, I wish you and your family all the best and thank you very much!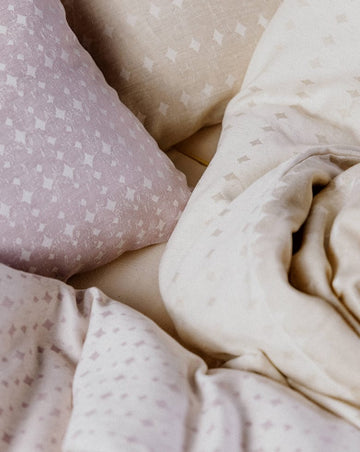 More info
Half of our blanket is made of combed, natural sheep's wool and the other half is made of regional hemp from the Waldviertel. Sheep's wool naturally regulates temperature and moisture and these properties are optimally complemented by the cooling, resistant hemp. In our blanket, both raw materials come together in organic quality. The snuggly soft blanket is covered in a fabric made from untreated organic cotton and is hand-stitched at points – so it stays loose, light and comfortable for years.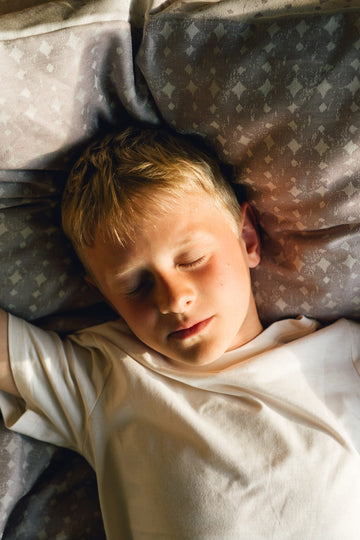 hemp in luck
The processing of hemp fibers into textiles is very complex and many European hemp textile projects have failed in the past. To date, almost all hemp textile products come from Asia. For bed textiles from BENNI'S NEST we take a more sustainable approach: We only use regionally grown hemp, which is processed directly in the Waldviertel and by hand for our blankets.
To pretend we're from deep and sound sleep
animated is an understatement.