Cot mattress - natural
Going to bed is so nice
selling price
€229,90
Regular price
including VAT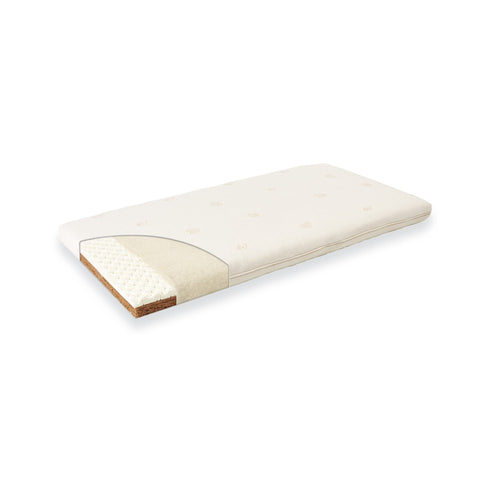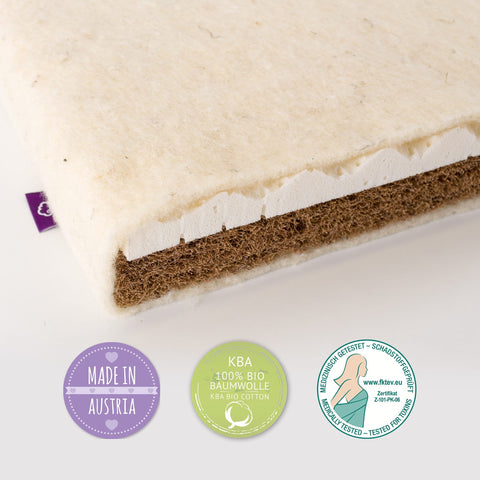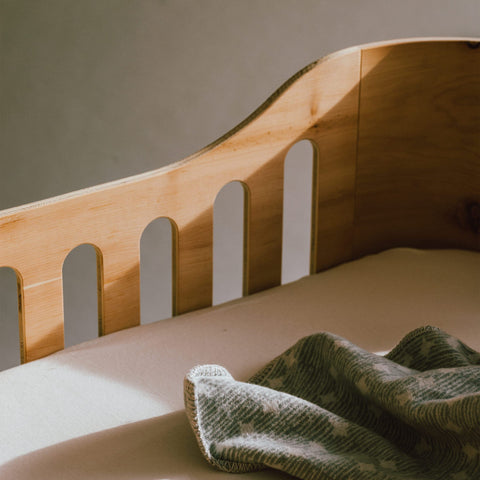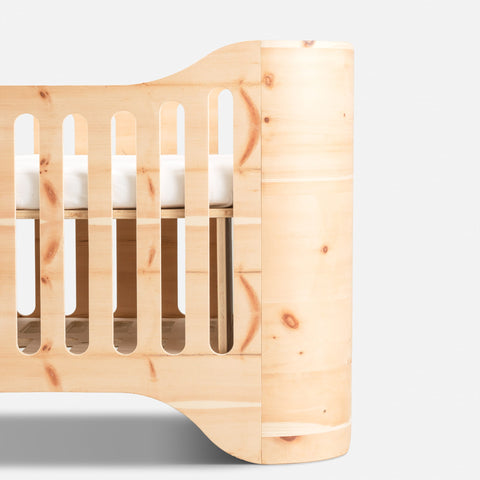 With the BENNI'S NEST mini bed mattress, little sleepers embark on a cloud-soft journey to the land of dreams. Thanks to the high-quality natural materials, it contributes to a firm and restful sleep.
About the mattress:
Mini bed mattress natural (70 x 125 cm)
Core:
Antiseptic and very comfortable
Made of latexed coconut (point-elastic, moisture-regulating and durable)
Covered with breathable sheep's wool fleece from controlled organic animal husbandry
Excellent ventilation thanks to horizontal and vertical ventilation channels
Cover (removable):
100% KBA organic cotton from controlled organic cultivation
Washable up to 40°, suitable for tumble drying
Care tip: In addition to the BENNI'S NEST organic fitted sheet, the mattress can also be wrapped with cloth diapers, especially in the head area. In this way, coarse soiling can be prevented.
customer testimonials
Our Anna loves her sleeping place, such a cozy little nest and this wonderful scent! During the day she is always in the middle of family events with her 3 siblings and is still protected and in peace. We would buy this fine stone pine bed again and again... and the bed is really great as a cradle
I tried the WiesenTopper Mint and I am absolutely thrilled! The fresh scent of mint and lemon balm helped me sleep soundly in no time. The mattress topper feels very soft and comfortable and I was able to adjust to it with ease.
The mini bed is the perfect size for my daughter (3 years old) and she sleeps very well. I also really appreciate that the bed is made of pine wood, which makes for a nice scent.
I bought the new mini bed and already love it, even though it's not "in use" yet! The high-quality material and the precise workmanship can be seen, smelled and felt. I particularly appreciated the transparent communication and the excellent, personal customer service of the manufacturer. I give it the highest score! Dear Mr. Proell, I wish you and your family all the best and thank you very much!
To pretend we're from deep and sound sleep
animated is an understatement.