incl. mattress, cradle, lid & loden cover
Baby cot set - Sand
The BENNI'S NEST baby bed set contains everything for a cozy journey into the land of dreams: our crib made of stone pine wood, a matching mattress, click-in runners that easily transform the baby bed into a cradle, as well as accessories for the continued use of BENNI'S NEST once the baby has outgrown it.
The set includes:
Baby bed made of stone pine (40 x 80 cm), "colour"

sand

(material: 100% natural linoleum)

Baby bed mattress natural (40 x 80 cm)
Lid (for use as a bench, toy box, etc.) 
Loden cover, handmade
Cradle skids, natural color
Product details baby bed
Suitable for newborns up to approx. 6 months
Size: 80x35cm
Weight: approx. 3.5kg
TÜV tested, metal and plastic free
Versatile further use
Assembly and delivery: The cot is delivered in one piece, shipping costs are included in the price
Returns: The bed can be returned easily and easily within 30 days
selling price
€955,00
Regular price
including VAT
customer testimonials
Our Anna loves her sleeping place, such a cozy little nest and this wonderful scent! During the day she is always in the middle of family events with her 3 siblings and is still protected and in peace. We would buy this fine stone pine bed again and again... and the bed is really great as a cradle
I tried the WiesenTopper Mint and I am absolutely thrilled! The fresh scent of mint and lemon balm helped me sleep soundly in no time. The mattress topper feels very soft and comfortable and I was able to adjust to it with ease.
The mini bed is the perfect size for my daughter (3 years old) and she sleeps very well. I also really appreciate that the bed is made of pine wood, which makes for a nice scent.
I bought the new mini bed and already love it, even though it's not "in use" yet! The high-quality material and the precise workmanship can be seen, smelled and felt. I particularly appreciated the transparent communication and the excellent, personal customer service of the manufacturer. I give it the highest score! Dear Mr. Proell, I wish you and your family all the best and thank you very much!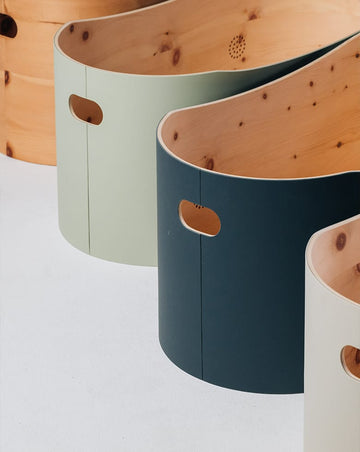 More info
The BENNI`S NEST baby bed set helps parents to create the ideal sleeping environment for their baby: the bed made of pine wood exudes a pleasant scent and comes in a set with the matching mattress. The click-in runners transform the baby bed into a gently rocking cradle in no time at all. As soon as the baby has outgrown its cherished nest, it can easily be transformed into a toy box or bench thanks to high-quality accessories.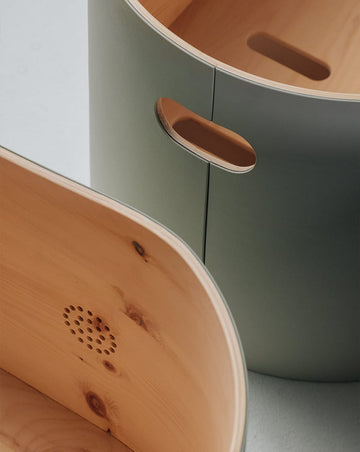 Pine bed for babies
The first phase of life is particularly formative for a baby. A good night's sleep gives little people the foundation they need to grow in a relaxed manner and develop as best they can. In BENNI'S NEST, babies slumber softly and snugly, like on a cloud. Our handcrafted Swiss stone pine baby beds are 100% free of harmful substances, offer optimal air circulation, are TÜV-tested and only measure up to the highest quality standards. Thanks to the timeless design, the beds fit beautifully into any living situation and help to give children a healthy, deep sleep in a cozy environment.
To pretend we're from deep and sound sleep
animated is an understatement.